Our mission at Khaos Crafts is to provide a safe and inclusive space for individuals to learn and engage in the art of crochet. As a woman-led business, we strive to empower our community by offering crochet workshops to various organizations and individuals, regardless of their background or skill level.
Our goal is to promote wellness and self-care by providing a creative outlet that not only relieves stress, anxiety, and depression, but also builds new skills, self-esteem, and confidence. Through our workshops, we aim to create a supportive environment where individuals can connect with others in their community and foster new relationships.
At Khaos Crafts, we believe that everyone deserves the opportunity to explore their creativity, build their self-confidence, and form meaningful connections with others. We are committed to providing high-quality workshops that are tailored to the needs and interests of each organization we work with.
Inclusive
Our workshops are made to be accessible to kids and adults from all backgrounds.
Fun
Learning to crochet with a group fosters creative expression and social interaction.
Healing
The repetitive motion of crochet can be calming and meditative, helping to relieve stress.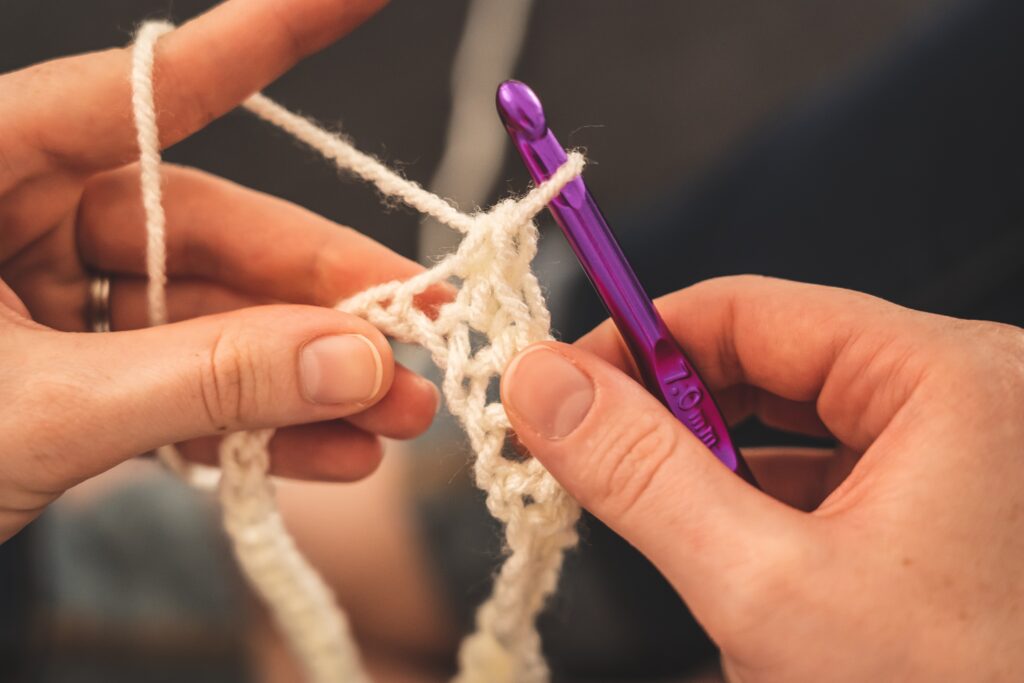 Municipalities
We work with local governments to hold workshops for community members and civic employees to strengthen their communities. Crochet can help build a sense of community and connection between neighbors and community members.
Businesses
Crochet workshops can be a fun and effective way to build team spirit and encourage collaboration between employees by fostering communication, creativity, problem-solving skills, and reducing stress.
Libraries and Homeschools
Our workshops can provide participants with an opportunity to learn a new skill, express their creativity, and connect with others in their community. For libraries and homeschools, crochet workshops can be a valuable addition to their programming, promoting lifelong learning and creativity.